The Magnified World at Your Fingertips


Our Products magnify and display textiles, metals, insects, plants, pond life, minerals, live specimens, crystals, ceramics, fossils, rocks, coins and skin......the list is endless.


Beach Sand

Crystals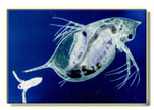 Daphnia


Diatoms

Welcome to the Micrarium Enterprises website, where you will be able to sample the microscopical world through our range of high quality, hands-on interactive video microscopes, microscopes and magnifiers.

Browse through the range of products and see images of how specimens look when magnified by the equipment.

All our public display microscope systems are specially designed for use by the general public, being robust and easy to use - no prior knowledge or experience using microscopes is required. They enable individuals or groups to take the controls and enter the Microcosm, where they can discover hidden beauty in the most unexpected places.

We are proud of our history and the relationships we have forged with our clients as customer satisfaction is the backbone of our business, so take a look at the list of clients both here, in Europe, and across the world, and read what some of them have to say about us.

Our expertise in the field of interactive design and manufacture has been built over many years and we are often involved at the design stage of projects where our knowledge of microscopy can make the concept of an exhibit become a reality.